Events
As part of the Ocean Decade framework, INCOIS proposed 'Decade Collaborative Centre for Indian Ocean Region (DCC-IOR)' has been endorsed by IOC and India on its part has constituted through Ministry of Earth Sciences (MoES) the National Decade Coordination Committee (NDCC) to address Ocean Decade Actions at the national level by providing scientific coordination and planning, identifying collaboration opportunities, awareness raising and stakeholder engagement apart from interacting with the Decade Coordination Unit at IOC. The DCC-IOR, as its part of commitment, is organizing the 'Indian Ocean Regional Decade Conference 2024: Bridging Billions to Barcelona', an Official Prelude to the Ocean Decade Conference-2024'
Launch of UN Ocean Decade Collaborative Centre for Indian Ocean Region on August 23, 2023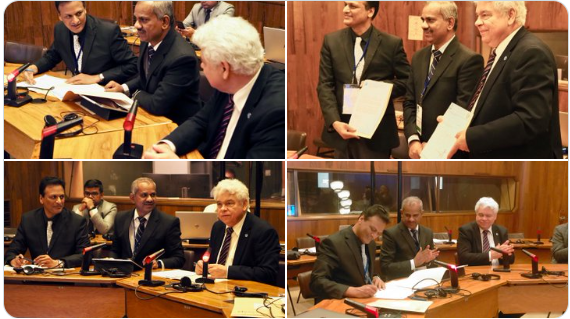 Exchange of Letters between IOC-UNESCO and Ministry of Earth Sciences, Govt of India
More events are coming soon!
Opportunities
The UN Decade of Ocean Science for Sustainable Development 2021-2030 launched on 15 April 2023 Call for Decade Actions No. 05/2023, soliciting transformative Decade Programmes that address priority sub-themes of Ocean Decade Challenge 1 - Marine Pollution, and Ocean Decade Challenge 2 - Ecosystem Restoration and Management.
Submission of full applications for all Decade programmes and projects are accepted till 31 August 2023 23:59h UTC.
Please note that you will need to register on the Ocean Decade Network before you can submit your initiative. Registration is via this link: forum.oceandecade.org.
More information on CFDA05/2023: https://oceandecade.org/news/ocean-decade-launches-new-cfda5-focusing-on-marine-pollution-and-marine-ecosystems/
Photo Courtesy: Keith Lobo, Pexels