Scientific Documentary Films on INCOIS and its Services released
A series of Scientific Documentary Films (8 in total), showcasing INCOIS Services and Products, was formally released by Dr. M. Rajeevan, Secretary, Ministry of Earth Sciences Government of India on 26 April 2018 on the occasion of MoES Mid-year Review Meeting held at Hyderabad. There are 4 themes namely INCOIS, Tsunami Early Warning Services, Ocean State Forecast Services and Potential Fishing Zone Services. The films are in 5-minute and 1-minute formats; and are available in all 8 Indian Coastal State languages besides English and Hindi versions (80 in grand total). The films will be useful for (1) Popularisation and mass awareness of INCOIS activities and services (2) Succinct presentations for potential users and (3) Training and demonstration purposes.
General Synopsis on the films on Indian National Centre for Ocean Information Services (INCOIS) and its Services
The films on "Indian National Centre for Ocean Information Services (INCOIS)" and its services are Scientific Documentary Films focused on depicting the INCOIS services and its socio-economic benefits to various categories of INCOIS users. INCOIS was established under the Ministry of Earth Sciences, Govt. of India in February 1999. These films are featured on the activity spectrum of INCOIS in providing ocean information, warnings, advisories under three major categories of services namely, Tsunami Early Warning Services (TEWS), Ocean State Forecast (OSF) Services and Potential Fishing Zone (PFZ) Advisories to various stake holders namely, fisher folk, coastal population, government agencies involved in coastal zone management and disaster management, the shipping industry, Port & harbours, the oil and natural gas industry, the Navy, the Coast Guard, researchers, academia and students. The advisories are disseminated through various modern ICT modes including Social media. Feedbacks from various users of INCOIS services and very relevant interviews of experts also are featured. Production of this film and its screening is so relevant and beneficial for the common man (and for offshore & coastal industries) with special reference to the huge potential and benefits of INCOIS services. It is also brought out in the film evidenced with the visuals that an independent agency (National Council for Applied Economic Research) has studied and reported that the benefit due to the PFZ service can be as high as 2.04% of the Indian GDP, and the overall economic benefits to all industries, due to the OSF services exceed Rs 3.7 trillion.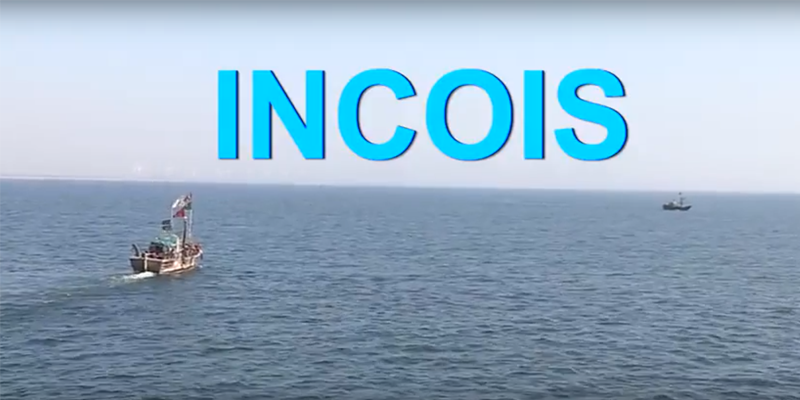 00:00
01:46
Scientific Documentary Films (English)
Scientific Documentary Films
Click the links below to watch the films (1-minute & 5-minute versions) in all the Indian coastal languages Gujarati, Marathi, Kannada, Malayalam, Tamil, Telugu, Oriya and Bengali & also in English and Hindi